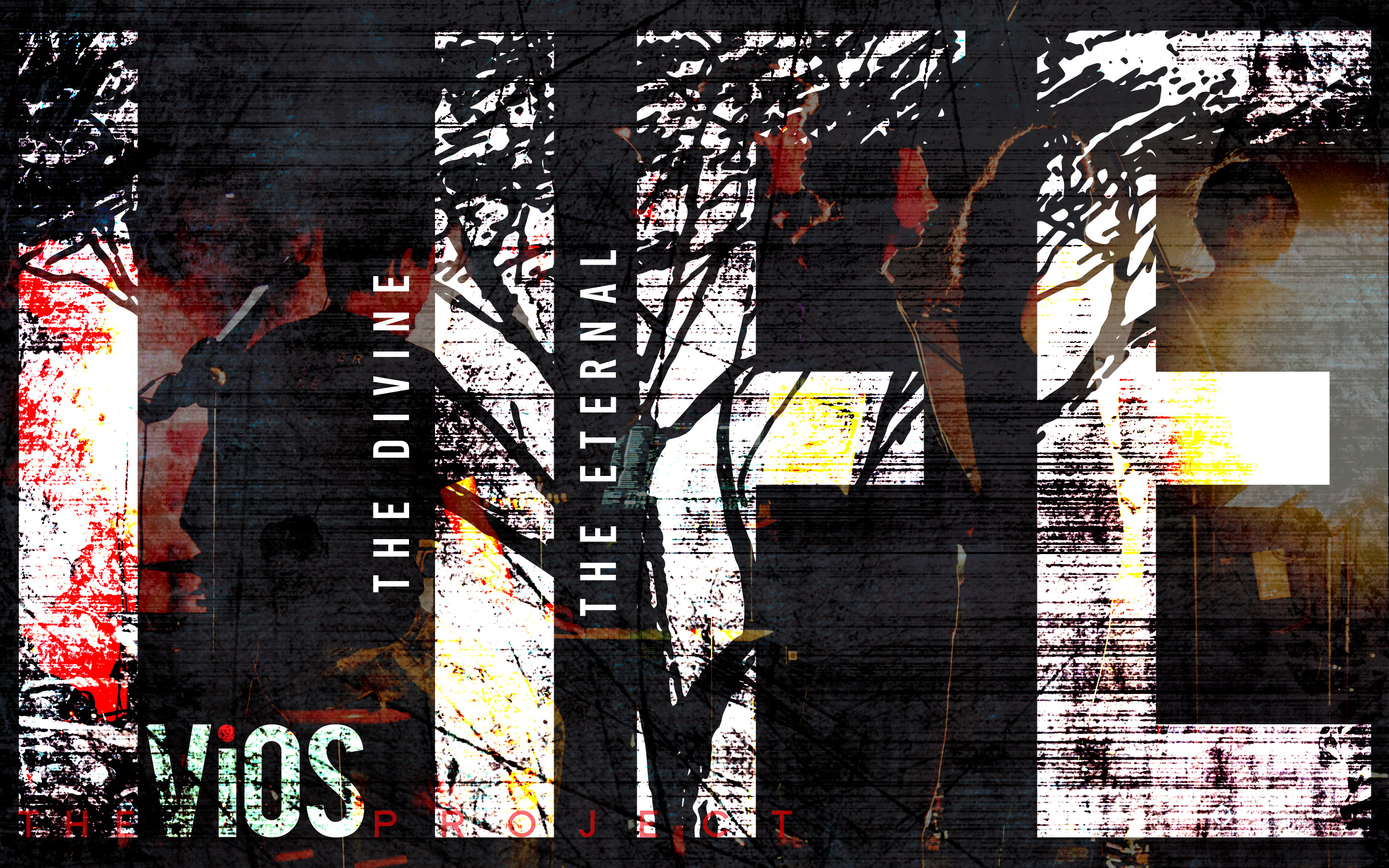 LIFE – Fall 2016
We are back at it again. LIFE. Everlasting. For our Fall 2016 concert series, we are presenting the message of eternal life. I have come I am come that they might have life, and that they might have it more abundantly.
10.02.16 – Pittsburgh, PA
– SCHENLEY PLAZA
Hosted by the church in Pittsburgh, we are back, once again at Schenley Plaza in Pittsburgh, Pennsylvania. Come take a Sunday afternoon stroll to the heart of Pittsburgh and hear the Sounding of Life Everlasting. Don't miss this life-changing event!
October 02, 2016.
Music begins at 5pm.
Schenley Plaza
4100 Forbes Ave,
Pittsburgh, PA 15260
09.10.16 – Lorain, OH
– STOCKER ARTS CENTER
Sponsored by THRIVE, our first concert of the season will be at Lorain County Community College. Along with the support of many other local churches in the area, we expect Saturday to be a terrific evening full of music, energy, and of course, life!
September 10, 2016.
Music begins at 7pm.
Stocker Arts Center
Lorain County Community College
1005 N Abbe Rd
Elyria, OH 44035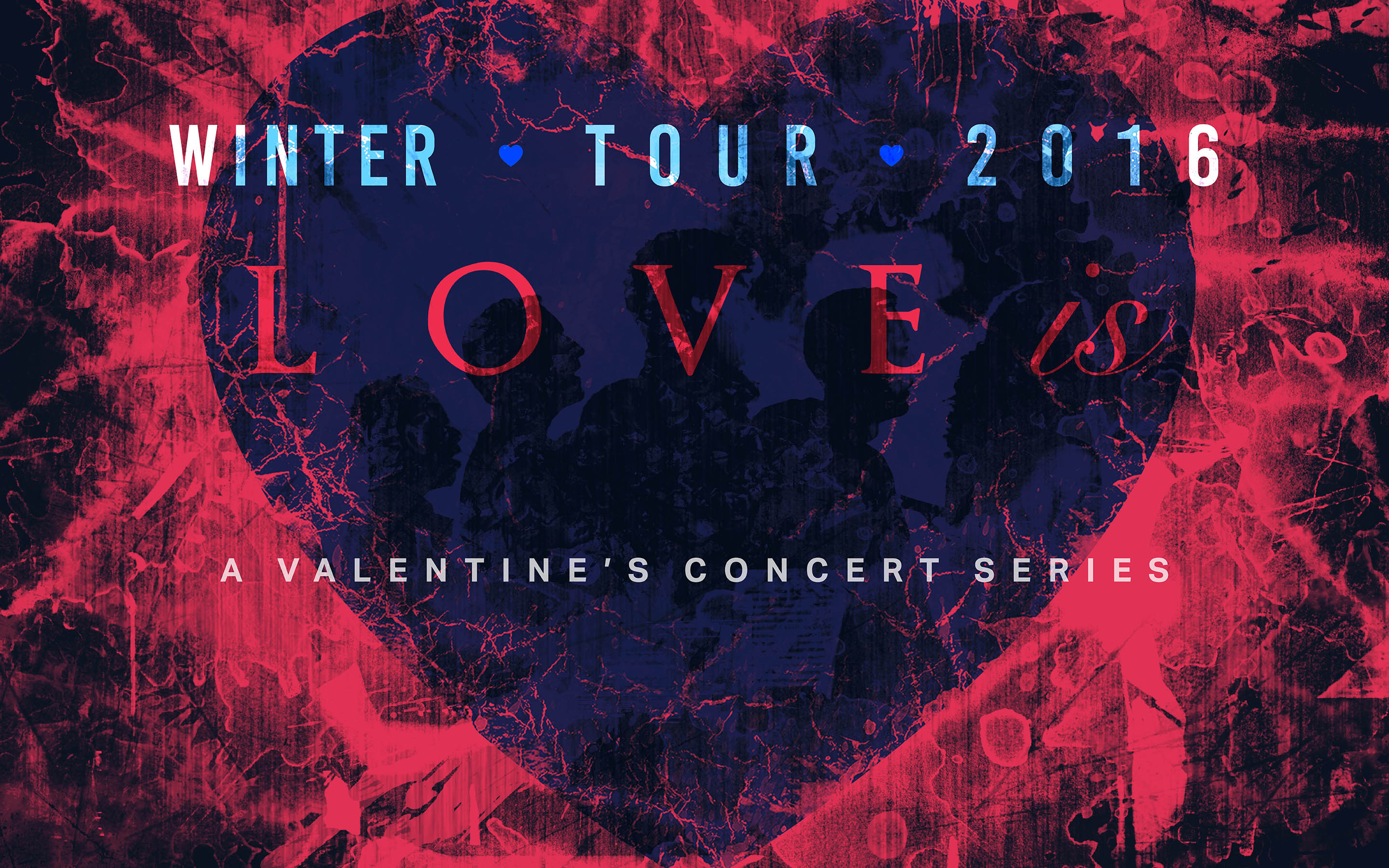 Love Is
This spring, The ViOS Project is presenting a brand new concert series entitled, "Love Is." We have three concerts lined up in February: Westlake, OH on February 14th - 3pm; Cleveland Heights, OH on February 21st - 7pm; Oberlin, OH on February 26th - 9pm.
02.14.16 - Westlake, OH
– WESTLAKE PORTER PUBLIC LIBRARY
Sponsored by Friends of the Porter Public Library and the church in Westlake, The ViOS Project opens its new concert series on Valentine's day. Bring a friend and enjoy an afternoon concert with lots of time left for a romantic evening!
February 14, 2016
Music begins at 3pm
Westlake Porter Public Library
27333 Center Ridge Rd.
Westlake, OH 44145

02.21.16 – Cleveland Heights, OH
– CLEVELAND HEIGHTS CHURCH
Aspire, the evening outreach of Cleveland Heights Church, is proud to host the second concert of The ViOS Project's Love Is concert series.
February 21st, 2016
Music begins 7pm
Cleveland Heights Church
12412 Cedar Rd.
Cleveland Heights, OH 44106

02.26.16 – Oberlin, OH
– CAT IN THE CREAM
The Oberlin Christian Fellowship is excited to host The ViOS Project on the campus of Oberlin College at The Cat in the Cream. Grab a friend, get a drink, and enjoy some extraordinary free music!
February 26th, 2016
Music begins 9pm
Cat in the Cream
Oberlin College
180 W. Lorain St.
Oberlin, OH 44074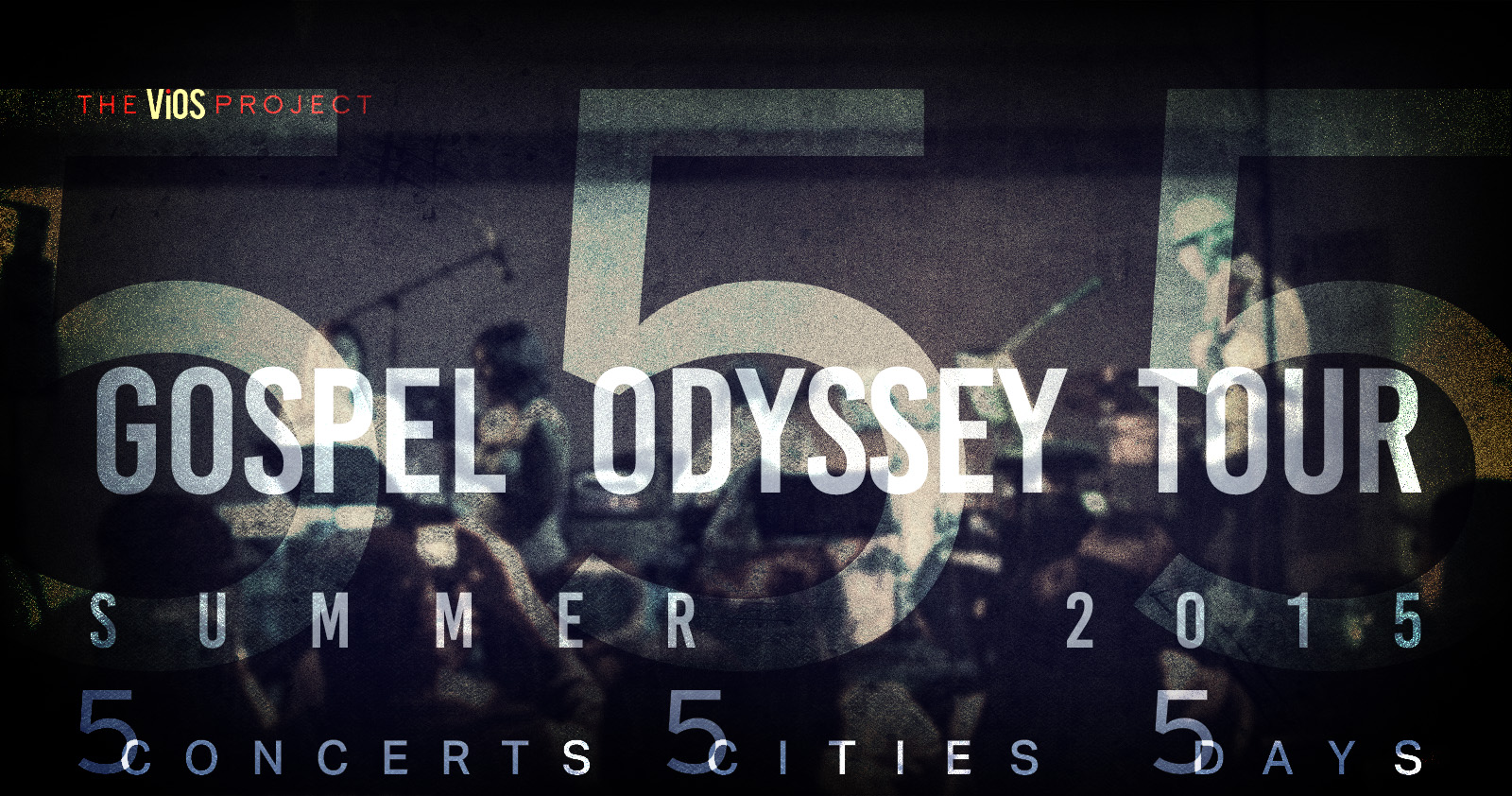 5 concerts. 5 cities. 5 days.
The ViOS Project is excited to partner with The Greater Lakes Christian churches and YoungSeekers in an amazing concert tour for Gospel Odyssey this year. The tour will feature five concerts in five Great Lakes cities in five consecutive days. We will begin our tour in Evanston, IL on 06/10, followed by Goshen, IN on 06/11, Columbus, OH on 06/12, Pittsburgh, PA on 06/13, and Cleveland, OH on 06/14. Admission is completely free for all of these concerts, so join us in any one of these cities for amazing music, excitement, and of course, the timeless message of Life Everlasting.
06.11.15 – Goshen, IN
– IGNITION MUSIC GARAGE
Next, on June 11th, we will be in Goshen, Indiana at an exciting venue, The Ignition Music Garage – record shop by day, trendy live music venue by night. This event is hosted by The Church in Goshen, and, of course, is completely free. Doors will open at 8:00pm. Mark your calendars!
June 11, 2015
Doors Open 8p
Ignition Music Garage
120 E. Washington St.
Goshen, IN 46528

06.13.15 – Pittsburgh, PA
– SCHENLEY PLAZA
On Saturday, bring a picnic blanket, some lawn chairs, maybe some hot dogs, and sit back to enjoy an evening in Schenley Plaza, Pittsburgh. This concert is, you guessed it, completely free, and is hosted by The Church in Pittsburgh (check out their Facebook page). Concert will start around 7:30pm.
June 13, 2015
Music begins 7.30p
Schenley Plaza
4100 Forbes Avenue
Pittsburgh, PA 15260

06.14.15 – Cleveland, OH
– THE CHURCH IN CLEVELAND
Lastly, we will be in The ViOS Project's home city of Cleveland, Ohio. Our sponsor for that day will be The Church in Cleveland, hosting us for that evening in their church building. Bring your friends and family for yet another, amazing and free concert! Doors will open at 7:30pm.
June 14, 2015
Doors Open 7.30p
The Church in Cleveland
3170 Warren Road
Cleveland, OH 44111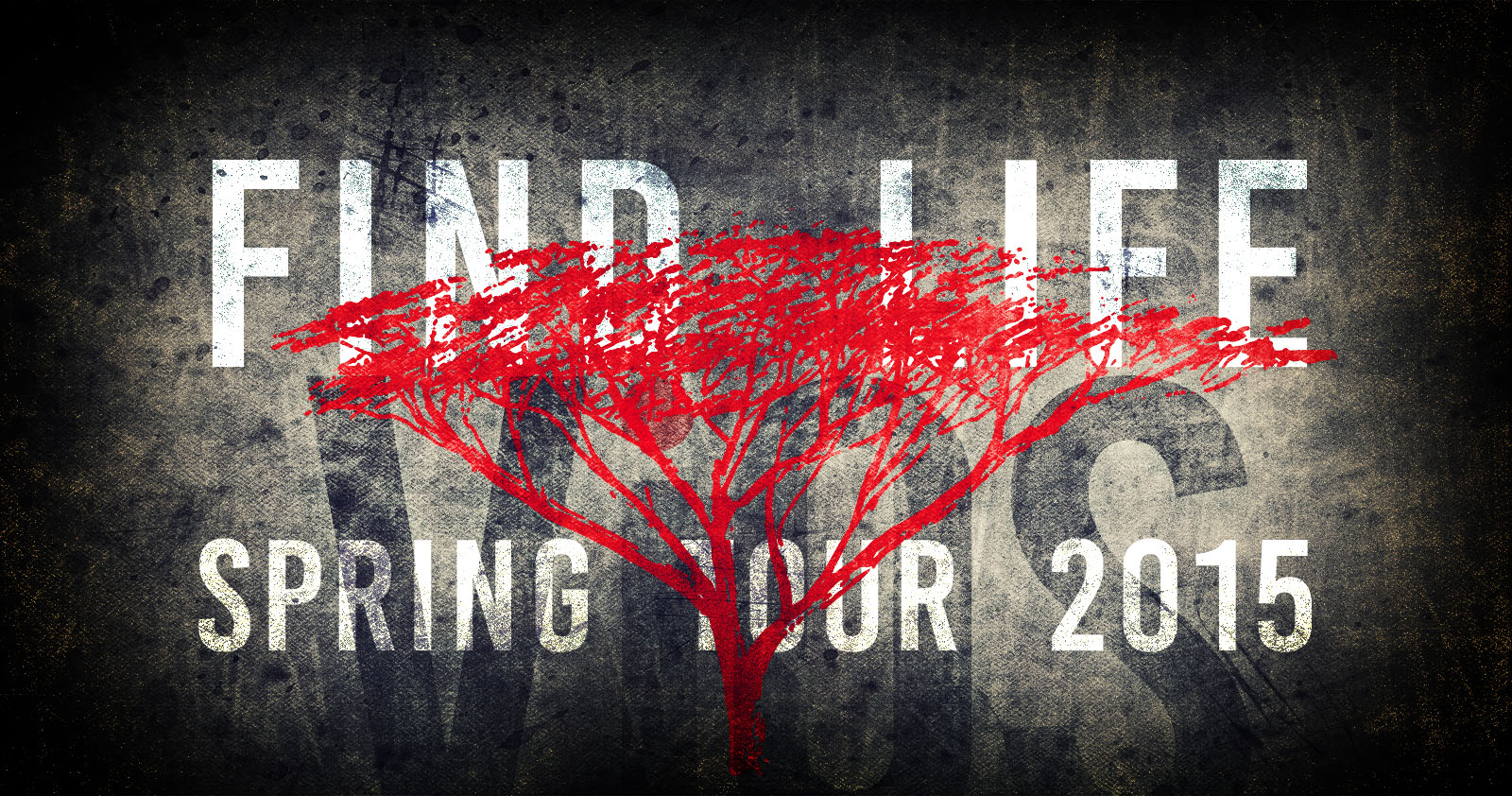 03.21.15 – Ann Arbor, MI
– ANGELL HALL – AUDITORIUM C
Hosted by The Church in Ann Arbor, The ViOS Project will be coming to Ann Arbor on March 21 to perform at the University of Michigan. We will be at the Angell Hall in Auditorium C. It is very exciting and we are really looking forward to working more with The Church in Ann Arbor to kick off our first big concert this season. Tickets are $0 (which means they're absolutely free) before the concert but will be $1 at the door. So reserve your tickets now!
March 21, 2015 - 7pm
Angell Hall - Auditorium C
University of Michigan - South Campus
435 S. State St.
Ann Arbor, MI 48109

03.28.15 – Pittsburgh, PA